Hiya,
I know it's been a few days since I've posted. Busy busy busy.... Sometimes the ol'blog slips to the bottom of my to do list. But I have something fun to share with you. I made a new friend out on the web: Rachel at
Scrappin and Happy
. (Hiya girl!) She asked if I'd mind if she made a video using one of my .cut files. I gave my A-OK and here is the result. An adorable 3-D mailbox! If you have difficulty seeing the video below, you can see her video
HERE
.
Thanks Rachel! Stop by and check out her blog when you get a chance. You can find her
HERE
You can see my original post about the mailbox
HERE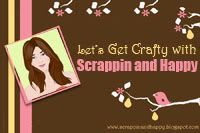 And thanks to you, Reader, for stopping by. Hope you have a wonderful day!
Toodles........